"
This library contains rooms and rooms of books, tomes, and scrolls. Also, this is where the Boon Sisters are instructed in botany and the healing arts.
"

—Dungeon Hunter 4
The Archives is a co-op level that is opened up after investigating the problems at the Warmage Academy, in the mission Valenthian Hero. It is a series of 3 areas, each of which has 3 waves of monsters. The Boss of the level is the Demon Lord, in the absence of the Grand Abbot.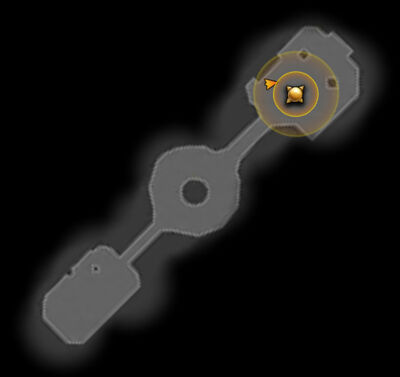 Still needs some work
Single Player Missions
Edit
Mission

Rewards

Normal Level 9-12

Kill 100 Imps
 340
 700
Kill 100 Corrupted Abbots with a charmed weapon
 685
 1,395
Kill 5 Elite Knightmares with a Tier 13 weapon
 1,370
 2,790

Elite Level 49-52

Kill 3 Elite Imps
16,950
5,335
Kill 15 Abominations with an elemental attack (Fire/Ice/Lightning)
67,625
10,670
Kill 2 Deamon Lords with a Tier 49 weapon
225,000
21,345

Heroic Level 58-61

Kill 110 Corrupted Abbots with an elemental attack (Fire/Ice/Lightning)
25,720
6,535
Kill 200 Knightmares with a Fire Attack
102,870
13,065
Kill 10 Elite Imps with a Tier 60 weapon
270,000
26,130

Legendary Level 67-70

Kill 330 Imps with a Poison Attack
36,845
7,765
Complete the Arena by using at most 1 potion
147,370
15,535
Kill 10 Elite Knightmares with a Tier 72 weapon
315,000
31,070

Godlike Level 76-79

Kill 25 Abominations with a Lightning Attack
50,455
9,035
Kill the Deamon Lord 4 times with a Radiant Attack
201,810
18,070
Complete the Arena in less than 10 minutes
431,000
36,140
Items Obtainable
Edit
Ad blocker interference detected!
Wikia is a free-to-use site that makes money from advertising. We have a modified experience for viewers using ad blockers

Wikia is not accessible if you've made further modifications. Remove the custom ad blocker rule(s) and the page will load as expected.